Show Only:
Rating
Source
Personnel
Procedure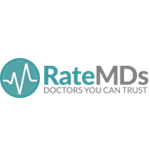 Review from Anonymous
-
Source: RateMDs
-
Apr 11, 2017
Dr Lee was very nice and professional. His staff was the same. They kept in touch with me via text and whenever I needed them, they were just a phone call away. I would recommend Dr Lee to anyone who wants to look and feel beautiful ...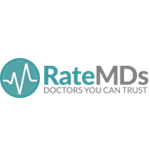 Review from Anonymous
-
Source: RateMDs
-
May 11, 2014
I had double eyelid surgery with Dr Lee. So far I am pleased with results but its only been a week and it's still too soon to tell. His bedside manner could improve, he doesn't stay long with you and gives off a feeling like he just wants to gtfo of there. But when it comes to cosmetic surgery I really don't care about stuff like that, I only care about the RESULTS. And it seems he is pretty skillful so who cares about his manners. All in all I'm satisfied as one of his patients. Also one of the nurses or receptionist was a japanese woman and she is such a sweetheart. She really comes off caring and genuine.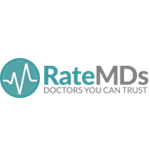 Review from Anonymous
-
Source: RateMDs
-
Jan 08, 2013
Dr. Lee is focused and skillful. I'm so happy with my new eyes. It's so easy and fast to get ready, I can wear lightweight lashes, so my eyes don't get tired, and I feel confident with makeup off. My confidence has sky rocketed! I feel completely comfortable in my own skin and my life has become outstanding. I made a video and posted it to youtube. (It had to be split into two, as it was too long to upload from my phone.)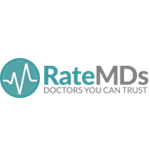 Review from Anonymous
-
Source: RateMDs
-
Nov 20, 2012
After much research, I have decided on Dr. Charles S. Lee for my double eyelid surgery (incision method). The incision method was something I was avoiding I guess because I was afraid the results would turn out terrible or not symmetrical, but after two previous suture methods with another doctor that resulted in the fold loosening and being able to see first-hand the results of others who had their surgery done by Dr. Lee as well, I decided to take a chance. I have not regretted it since. Not only is it natural looking and symmetrical, but the shape of the crease and everything looks great. I am so happy with the results, and while it should have been a scary experience having surgery on my face, Dr. Lee and his staff were so sweet and caring throughout the whole procedure that it really made a scary experience into a great one. Dr. Lee is an extremely talented doctor in this field and I would definitely recommend him to others.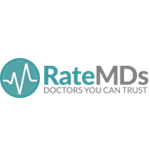 Review from Anonymous
-
Source: RateMDs
-
Mar 08, 2011
Dr.Lee is an amazing surgeon. I have been his patient for the pass 6 years, he has work on my forhead, eyes, nose, cheek , chin and jaw.... he is amazing... the result is amazing, i am very happy, i love how he always come up with most modern procedure and he is very knowledgeble.... he always suggest me the best solution for what i want to achieve and he make me feel very comfortable and very honest... his staff is amazing, great service and very nice people... my overall experience is wonderful, i will suggest him to everyone!!!! thanks doc for your amazing work!!!!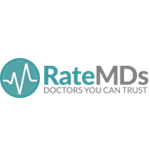 Review from Anonymous
-
Source: RateMDs
-
Mar 21, 2010
I went to Dr. Lee for neck liposuction for a double chin. There was some swelling and minimal bruising, but I was able to go out the next day without looking like I'd just had surgery. The great thing was that no general anesthesia was required, and I was comfortable during the procedure. As he said, it took several weeks for things to settle into place. Once the swelling had gone down and the "tissues contracted" into place, I looked great--from the side and the front. I highly recommend Dr. Lee.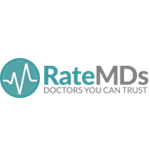 Review from Anonymous
-
Source: RateMDs
-
Feb 06, 2010
I agree with the other previous comments about how rushed Dr. Lee is. He definitely has very poor customer service and does not make you feel like he is there to listen. I first went to see him regarding jaw surgery. He completely ignored my concerns and expectations and pressured me into getting a Botox injection. After I expressed my disinterest due to nonpermanent results of the injections, he assured me that with $1,000 worth of Botox injections, there is a very high probability that my results would be permanent. In the end, I got the injections and saw absolutely no changes to my Hawkins as he had advertised. It was definitely a big waste of money. I found a different doctor and had the surgery I had wanted. Now I look great. I don't know how good dr. Lee is with other procedures, but he definitely does NOT care for customers concerns and/or feelings. All he wants is your $$$$$$$!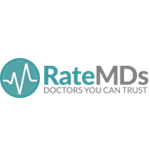 Review from Anonymous
-
Source: RateMDs
-
Feb 05, 2010
I went to see Dr. Lee because I looked tired and angry all the time. I wasn't sure if I just needed botox or surgery. He ended up doing a forehead lift and trimmed some of the muscles that cause that angry frown between the eyebrows. Now, I look alert and happy. THe recovery was hard at first. I was swollen and looked like the Michelin tire man's face. But after a few days, things got better really fast. I never had that "windblown" look, and no one can tell I had surgery. They just think I look really refreshed. I just tell people I had Botox, which I do, but I get it around the eyes for crow's feet. I'm very happy with my experience and my outcome. I highly recommend Dr. Lee.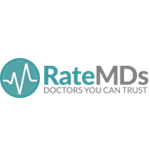 Review from Anonymous
-
Source: RateMDs
-
Jan 25, 2010
I used to have puffy eyes, which made my profile look pretty weird. I don't know how he did it, but in the process of giving me beautiful double eyelids, he got rid of the puffiness, too. Now, I don't feel embarrassed when people see me from the side. Dr. Lee is a great surgeon and a very nice man. I'd go back to him time and time again.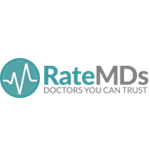 Review from Anonymous
-
Source: RateMDs
-
Dec 24, 2009
I had chin implant and rhinoplasty with Dr. Charles Lee. My profile looks great. The chin is now strong but doesn't make my face look any wider. My nose is more grown-up looking now instead of the kid-nose I used to have. He put an implant that makes it nice and straight, but still looks like it belongs on my face. I have a lot more confidence now. It has really paid off socially, as well. Dr. Lee is very professional and knows his stuff. Great doc, great guy.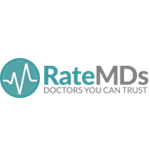 Review from Anonymous
-
Source: RateMDs
-
Dec 16, 2009
I had stitch method eyelid surgery with Dr. Lee. Came out symmetrical and beautiful! Had no problems healing and very little pain afterward. Procedure was pretty quick, and recovery was about 10 days, although I went back to work after only 5 days. There was still some mild swelling at 2 weeks, but not really noticeable to others. great doc!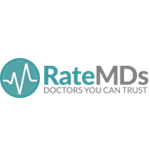 Review from Anonymous
-
Source: RateMDs
-
Dec 05, 2009
Dr. Lee is a very knowlegdeable physician! He genuinely is an excellent doctor who knows what the right type of procedure to enhance people's concerns. He's also very realistic; doesn't set false expectations which is nice in the long run. He did a rhinoplasty and buccal fat removal (results were great)!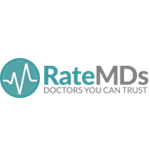 Review from Anonymous
-
Source: RateMDs
-
Nov 15, 2009
I'm surprised with some of Dr. Lee's negative reviews. Especially the ones complaining he?s too rushed because he has too many patients. A doctor?s high demand is a good thing. It indicates quality and experience. Anyways, I went to Dr. Lee because my L-shaped silicone implant from a previous surgery started extruding. My appointment and surgery went smoothly. He and his staff were efficient, attentive, and accommodating. The surgery only took 3-4 hours. I was actually too busy to go back for a follow-up appointment, but I almost did because they were so insistent on making sure everything went as planned. Although I?m still in the process of healing, I am EXTREMELY impressed with the results. My nose has improved enormously, and I can tell it will only get better. I'm really glad I went to Dr. Lee, and I highly recommend him for Asian rhinoplasty. (***FYI I copied and pasted my review from another website... too lazy to write a new one!***)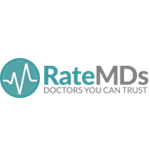 Review from Anonymous
-
Source: RateMDs
-
Nov 12, 2009
Outstanding results! I went to him initially for revision work and have never regretted it. Over the years, I've had chin implant, rhinoplasty, eyelid surgery, facial implant, breast augmentation, liposuction, buccal fat shaping. He is obviously an artist and the best in the field.--I have really done my research here. Just look at the results of other competitors--there is no comparison. It's a privilege to have access to such a talented surgeon. I hope he never retires!