Blog: Alarplasty – nostril narrowing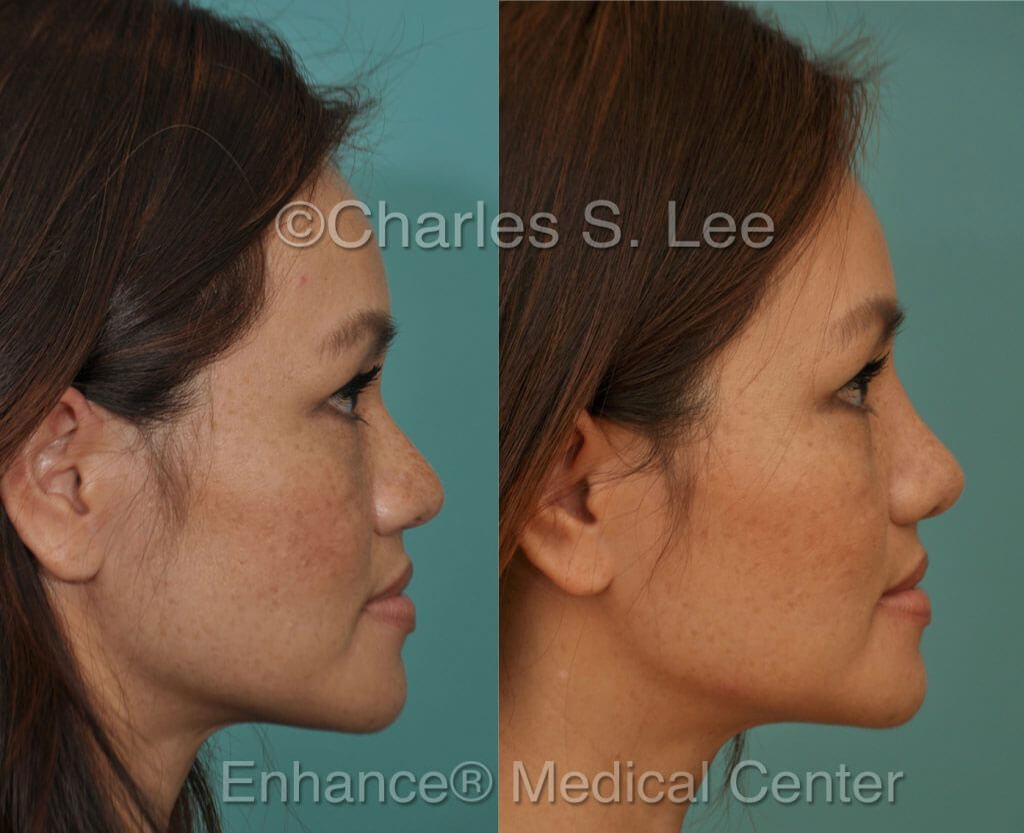 The tip of the nose has been strengthened using tissue from behind the ear in order to give the tip more shape and also resist the forces that widen the nose when smiling.
Finally the bridge has been built up, again using only the patient's own tissue from behind the ear. This prevents issues of rejection and minimizes the risk of infection or late extrusion. There is almost always enough tissue in the ears so that rib cartilage is almost never needed.
*All photos used with written permission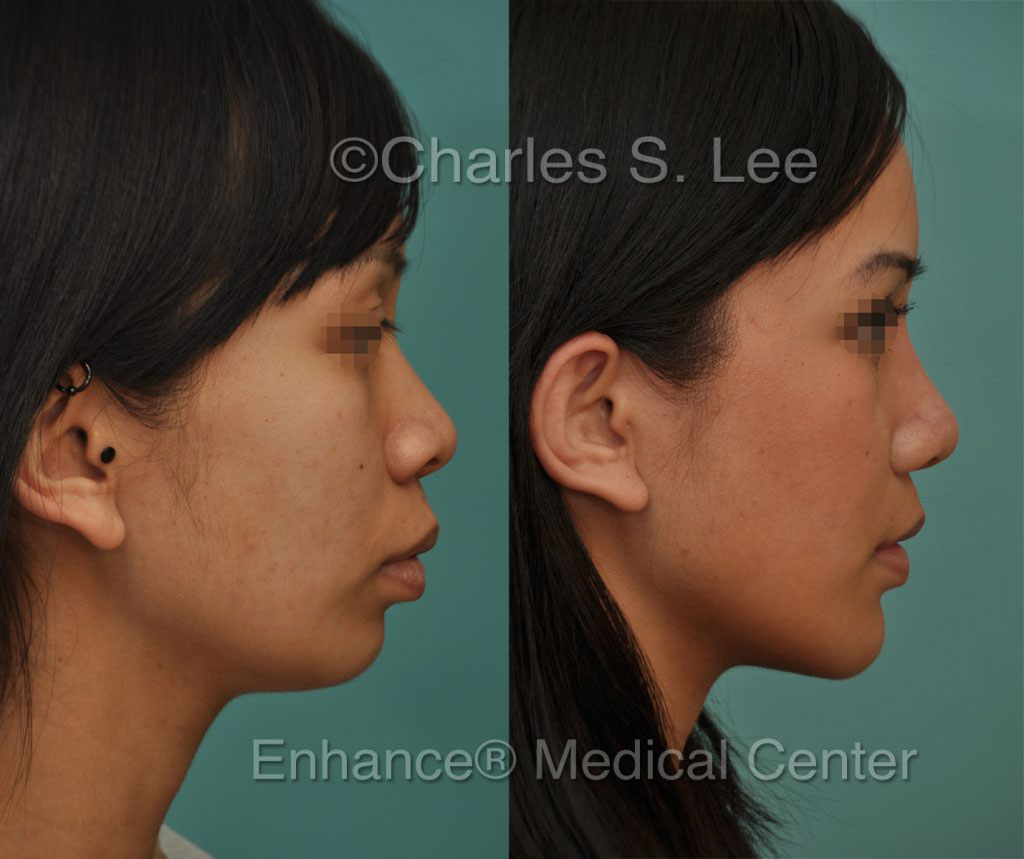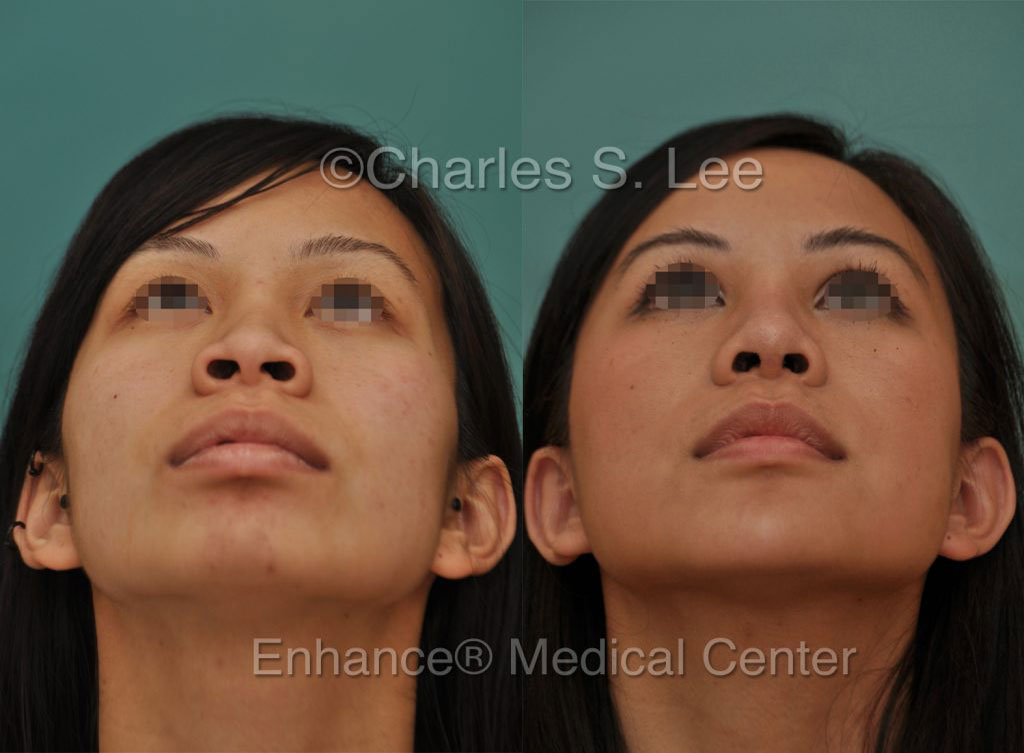 This patient underwent a similar procedure along with chin surgery. The chin is always assessed for maintaining balance to the profile when rhinoplasty is performed. The implant was placed through an intraoral incision.