Blog: Jawline reduction (Mandibular angle reduction)
The prominent jaw angle can be due to enlarged muscle, bone or a combination of the two.  Surgical correction is tailored to correcting the aspect of the jaw angle that contributes most to the problem.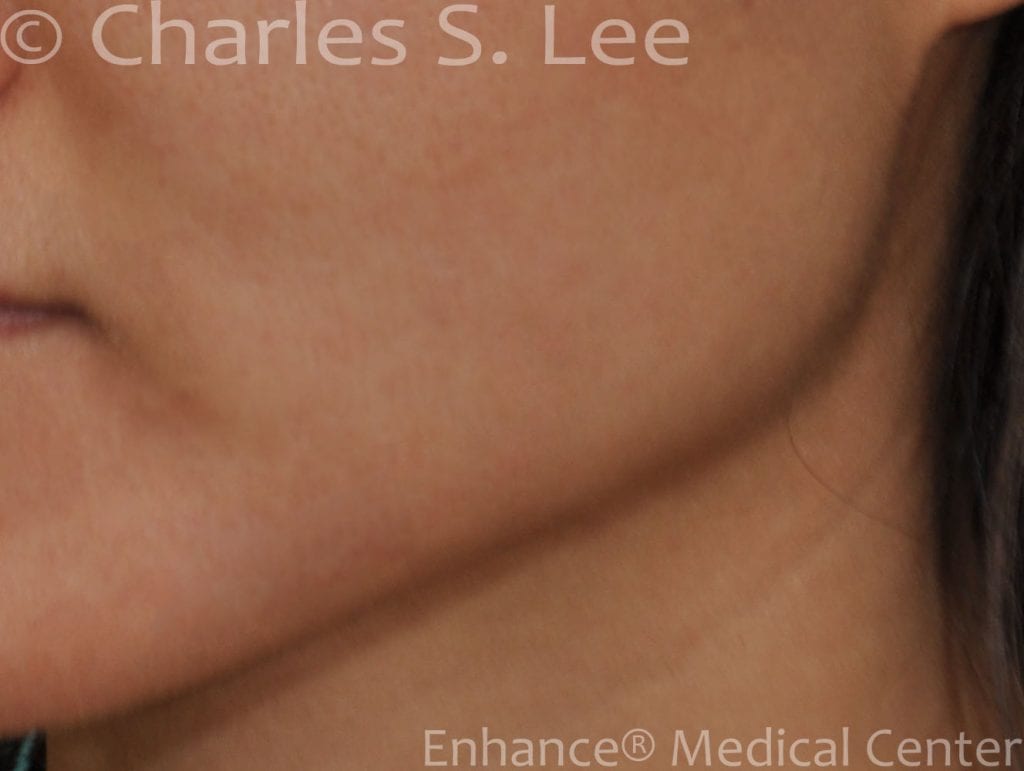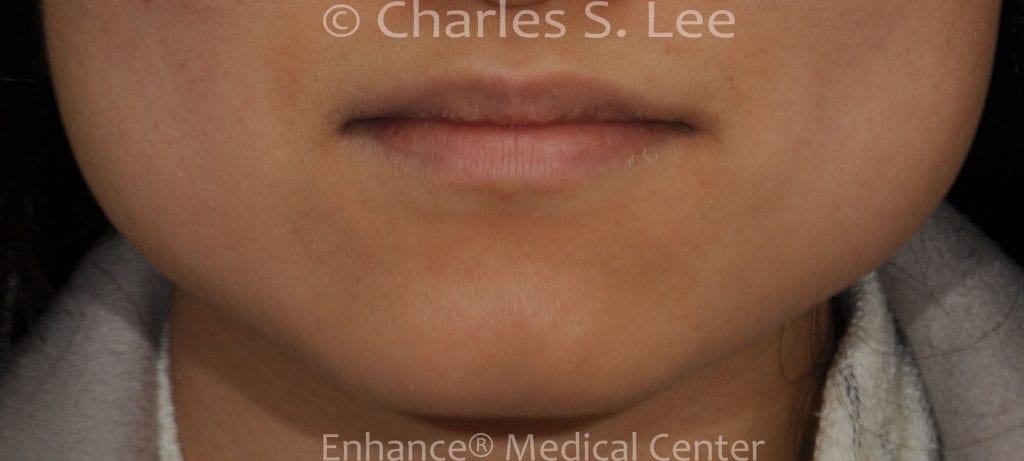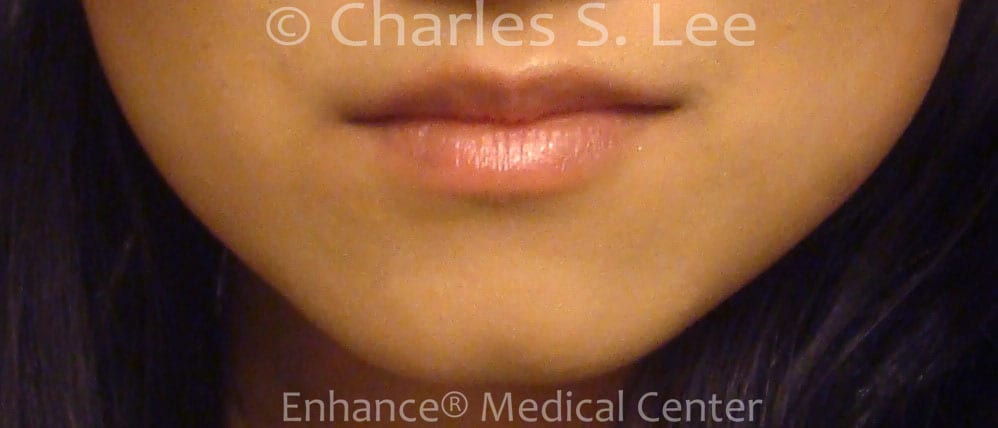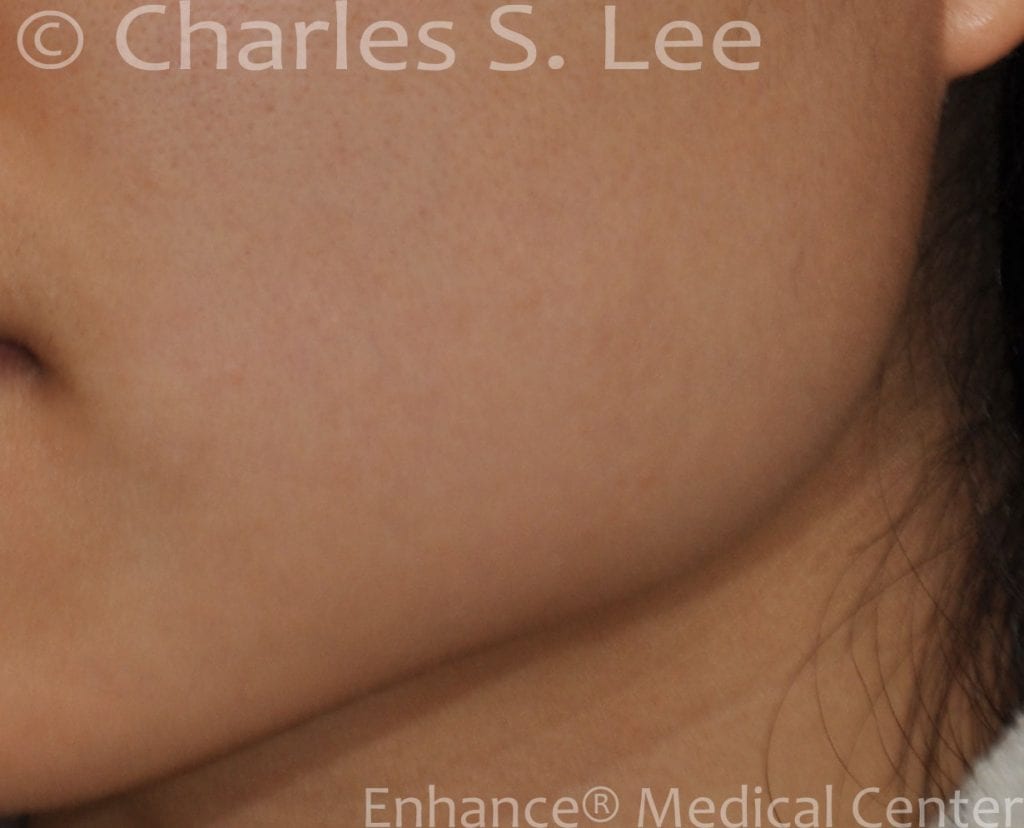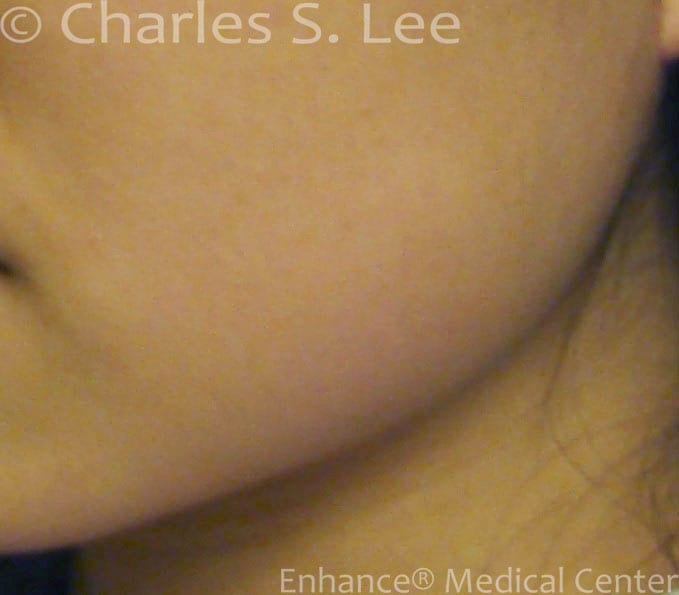 Traditional Approach
In a recent survey, 60% of Asian plastic surgeons perform the jaw angle reduction operation through an intraoral approach. An incision is made along the back of the cheek and a portion of the masseter muscle is shaved off. The outer portion of the bone is then chipped off. This approach is best for narrowing the frontal view of patients. The change is subtle and very natural. The bone contour remains curved. When the primary problem is the appearance of the jaw angle from a side view, then the contour of the bone must be changed. This means that rather than thinning the muscle and chipping off the outer portion of the jaw bone, the full thickness of the jaw angle bone should be removed.
Traditionally, this is done through the intraoral approach. Unfortunately, the surgeon's view is not very good and most of the surgery must be done by feel. This reduces the accuracy of the procedure. In situations where the patient requires full thickness bone removal, an incision hidden around the ear gives direct access and direct view of the bone to be removed. A more substantial amount of bone an be removed. There is also the added benefit that the recovery time is much shorter, since swelling stays confined to the neck area, which is more easily hidden compared to intra oral approach. I offer jaw angle reduction by either route, depending on patient preference.
In most cases I would recommend the posterior approach due to the direct access to bone, the quicker recovery time, and a more substantial improvement in the contour of the bone.