Show Only:
Rating
Source
Personnel
Procedure
Review from A.L.
-
Source: Vitals
-
Dec 06, 2010
Grossly incompetent staff. The most horrendous service I have ever received even compared to my HMO. Keep in mind that I paid over $10,000 cash for thi PRIVATE serviceThey also screwed up my payments and charged the wrong card so that I exceeded my limits when I explicitly gave them clear instructions. Then they denied that I had given those instructions and took over two weeks to fix the problem.They did nothing to compensate for these problems. They even ripped me off for scar gel and tried to rip me off for obagi. When I came in for a follow up appt they made me wait for over 2 hours and even let someone else in who had an appt after me because they said it would take "1 minute"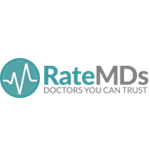 Review from Anonymous
-
Source: RateMDs
-
Feb 06, 2010
I agree with the other previous comments about how rushed Dr. Lee is. He definitely has very poor customer service and does not make you feel like he is there to listen. I first went to see him regarding jaw surgery. He completely ignored my concerns and expectations and pressured me into getting a Botox injection. After I expressed my disinterest due to nonpermanent results of the injections, he assured me that with $1,000 worth of Botox injections, there is a very high probability that my results would be permanent. In the end, I got the injections and saw absolutely no changes to my Hawkins as he had advertised. It was definitely a big waste of money. I found a different doctor and had the surgery I had wanted. Now I look great. I don't know how good dr. Lee is with other procedures, but he definitely does NOT care for customers concerns and/or feelings. All he wants is your $$$$$$$!