Show Only:
Rating
Source
Personnel
Procedure
Review from J.L.
-
Source: Vitals
-
Nov 11, 2009
Simply the BEST - I highly recommend Dr. Lee. My experience under his care was nothing but stellar from start to finish. I had lower eyelid surgery, chin implant, rhinoplasty, liposuction, breast augmentation, buccal fat pad shaping, and facial implants (not all at once, of course.) No one would guess that I'd had surgery unless they've seen my before and after pictures--that's how natural my results turned out. Dr. Lee actually revised my breast augmentation that was initially performed by another surgeon, as I was looking for a more natural result. Dr. Lee was spot on in diagnosing the problem and correcting it far beyond my expectations. As far as the staff decorum mentioned in another review, what office doesn't have staffing issues? Sometimes there are just bad eggs in an office, but this doesn't detract from Dr. Lee's expertise.Take a look around at other doctors. No one gets the results he does, and that speaks volumes above and beyond anything one could write in a review. Bottom line, Dr. Lee is an artist and the very best at what he does.
Review from A.
-
Source: Vitals
-
Dec 24, 2009
Awesome - Dr. Lee performed breast augmentation for me 4 months ago. From my initial consultation, to the surgery, to the follow-up visits, I had a great experience. He is caring and talented and did a great job. My breasts are symmetrical and natural looking and feeling. I especially appreciate the care he took to help me decide on the type of implant and the size to use. I wanted to go a lot bigger at first, but he suggested a more conservative size to fit my physique better. After all is said and done, he was totally right. I went from a near-A to a small C-cup on a a small-medium build frame. My breasts realy "fit" my body now. I highly recommend Dr. Lee.
Review from Anonymous
-
Source: Vitals
-
Nov 18, 2011
Outstanding surgeon - I got breast augmentation from Dr. Lee this year. My family doctor said this is the best breast surgery she has ever seen, and she has seen many because her office is in a very wealthy area. There is no visible scar, and the placement is perfect. I sometimes go around braless now, BECAUSE I CAN! Dr. Lee did a beautiful job. The staff was friendly and helpful. The office waiting area was not too big but had a serene feel. Overall, a great experience and fantastic result!
Review from Y.
-
Source: RealSelf
-
Oct 02, 2013
2 year after , considering explant * Saline Round 275 cc Moderate Profile under muscle. - I am 38 years old, have breastfed one kid for full 2 years. My kid is now 7 years old. My height is 5'3" and my weight is 100 lbs.My bra size is 32A. I have always been wearing padded, under-wired and push-up bra since 20 years ago. I am thinking bigger boobs for a change would be nice, just to see how it feels to be different. I don't know if that is enough of a reason to get the surgery. My husband actually brought it up. I had rhinoplasty earlier this year and he asked me if my doctor could also add some mass to my boobs, just a little bit bigger, he said. So I went. I visited my doctor the following week and told him of my intention. My doctor showed me his basket of water balloons and I asked questions. I settled at Saline Implants, 250 CC on my left and maybe 275 on my right. The doctor said he would make the incision at my nipples. This part made me nervous. What if it goes wrong and I lose sensitivity on my nipples? What's the point of having big boobs for my husband if I can't feel them? Today afternoon I am going to get a mammogram screening. My left boob is bigger than the right one and it always feel uncomfortable in the bra because the edge does not fit well. This has been the case since I had my baby and the boob size difference has become more drastic.This site has been a good support to be and I learned a lot from other stories. I would like to hear opinion and feedback from you ladies here.
Review from V.
-
Source: RealSelf
-
Dec 12, 2014
Brilliant. Beverly Hills, CA - Dr. Lee is an excellent surgeon and the staff are amazing. I was able to tell him my concerns and what I wanted to get done and the results were fantastic. He listened patiently and was honest with me. He told me what would and would not look good. I trusted him and He exceeded my expectations. I am really happy with my rhinoplasty and breast augmentation so far. The staff there, Katherine, Jackie, Sasha, and specially surgical nurse Misako , are all caring. Misako , Jackie and the Anaestisiologist were all very professional, caring and made me feel comfortable through out my surgery. Jackie, is so generous and considerate always asking if I needed anything. Sasha always asked me if I wanted tea and to Katherine, thank you for your support and help. They work well as a team that provide high quality and efficient care with great bedside manners. Thank you to everyone.
Review from Y.
-
Source: RealSelf
-
Oct 05, 2014
A second revision for a Bottomed out Implant (Right) and now Cap-Con (Left) - Beverly Hills, CA - I had my initial breast implants last year on Oct 30, 2013 (click here to read my review). After a few months i noticed that my right boob had moved lower than where it was placed which resulted in the nipple pointing upward. My doctor told me to wait at least 10 months before getting a revision, so that my body would heal from the first surgery and hopefully produce enough tissue for him to sew up the bottom of the pocket.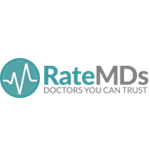 Review from Anonymous
-
Source: RateMDs
-
Nov 12, 2009
Outstanding results! I went to him initially for revision work and have never regretted it. Over the years, I've had chin implant, rhinoplasty, eyelid surgery, facial implant, breast augmentation, liposuction, buccal fat shaping. He is obviously an artist and the best in the field.--I have really done my research here. Just look at the results of other competitors--there is no comparison. It's a privilege to have access to such a talented surgeon. I hope he never retires!
Review from S.I.
-
Source: Yelp
-
Oct 16, 2016
Beverly Hills has so many drs to choose from but Dr Lee stands out for me with his phenomenal art of surgical improvement. I have seen him since 2004--2016 for eye lid, under eye fat removal, rhinoplasty, browlift, breast augmentation...I fell in love with my results and kept going back for more over the past 12 yrs. The impressive thing about Dr Lee is, my results look enhanced yet Beautifully Natural!! Which is the main key to great results---to not look ridiculously plastic. My recovery experience has been easy with minimal pain & bruising, thanks to dr lee's technique. The office staff are so helpful & kind. I'm just so grateful & lucky to have such a talented dr help me reach my goals!
Review from C.Y.
-
Source: Yelp
-
Nov 17, 2016
The first time I heard about Dr. Lee and his amazing work was when some relatives of mine had some procedures done by him over 15 years ago. My family had experience with other surgeons in the same field and sincerely loved Dr. Lee's quality of care and overall results (rhinoplasty, breast augmentation and butt lift just to name a few procedures). I was so happy to find him now after so many years and would only trust him to do any procedure on my body. I had rhinoplasty and breast augmentation done by Dr. Lee and highly recommend him. My results are perfect, amazing and so natural! As a medical professional, I was extremely impressed by Dr. Lee's patience, excellent patient care/education and skilled techniques/judgements gained through valuable years of experience. Thank you so much Dr. Lee, you truly are the best!!!
Review from S.
-
Source: RealSelf
-
Nov 26, 2020
Dr. Lee is the #1 Plastic Surgeon in LA! - Dr. Lee is the best!!! I got breast augmentation, rhinoplasty, a lip lift, fat grafting, and jawline reduction surgery. My surgery was 9 hours long! I spent two weeks in LA to recover and Dr. Lee and his team of nurses were so helpful and had great bedside manner. Shout out to Angela: you are awesome! Everyone took good care of me so aside from the first 3 days post op, my recovery was virtually pain free. I'm healing well and am so happy with the results! Thank you to Dr. Lee and his whole team, I will be coming back in the future!
Review from J.B.
-
Source: Yelp
-
Nov 26, 2020
Dr. Lee and his staff have been nothing but excellent and my experience has been great! I recently underwent a body transformation and got breast augmentation, rhinoplasty, a lip lift, jaw reduction, and fat grafting all in one surgery (total time 9 hours). Everyone helped me immensely during my recovery and 2 week stay in L.A. and I'm so grateful and satisfied with the results!!! Everything is healing beautifully and I'm so happy! Dr. Lee is extremely skilled and great at what he does. Aside from getting my wisdom teeth out, I had never had surgery before this. But looking back I would undergo this again and wouldn't have done anything differently because my experience has been that good.
Review from W.
-
Source: RealSelf
-
Jan 30, 2021
24 Yo Female, Asian Rhinoplasty + Double Eyelids - I've benefited greatly from reading everyone's posts and reviews about their procedures and so I wanted to share my own experience in case it helps someone contemplating the procedure. I have had L shape silicone implant and Korean style three-point positioning done in china 7,8 years ago, the thread in my eyes had fallen out a couple of years ago, I didn't bother to get it fixed, recently I have had a minor infection to my nose from the holiday traveling and drinking, it was red, hot, and I see a light brown spot forming from the tip of my nose (which is a common behavior for L shape implant when infected, it can poke out and drip out from the tip of your nose, I would never have gotten the L shape if I knew this can happen, but I had it done when I was a young and dumb and poor 17 yo)After consulting back and forth between Dr. Charles Lee & Dr. Donald Yoo in LA, and David Kim in SF I decided to go with the one with more YOE and fewer failed cases, which is Dr. Charles Lee.I was surprised how quickly Dr. Lee was able to perform the procedure on me, I called at the beginning of Jan, and He was able to see me and do the procedure that week, which was a red flag that almost made me panic go with Donald Yoo... on the day of surgery, Dr. Lee had two double eyelid surgery prior to mine. I ended getting into the surgery room 2 hours later than my scheduled one at noon. I was awake when they did my eyes, the anesthesiologist injected me with fentanyl, and then all of a sudden the idea of cutting my eyes when I am awake seemed ok. After they are done with my eyes, they put me to sleep to do my rhinoplasty. Day 0: I went into surgery at 2 pm, my boyfriend picked me up at 7 pm. So the whole thing was 4 hours something. I went straight to sleep after I came back to the hotel. Day 1:Woke up around 10 am, nothing really hurts it just feels really really uncomfortable, my eyes, the nose was swelling, my cheek, lip, and upper gum were also swelling, my rib area hurts a little, more like really sore, like after an intense exercise, soI had trouble getting out of bed, (had my bf carried me in and out of bed, he has been a charm at taking care of me I feel so lucky). I had clear liquid coming out of my nose constantly.. which was annoying. I didn't want to look at myself in the mirror until night time, I looked like a bloated cadaver. Day 2: I am even more swollen than day 1, nose fluid and conjunction got worse. The rib feels better, I found a way to get out of bed without using my rib muscle. I know the result is not final yet, and things can change a lot when the swelling goes down, but right now my nostril is really really visible, I don't know what to expect. Day 3
Review from D.
-
Source: RealSelf
-
Jun 17, 2014
Best Doctor for Asian Patients! Beverly Hills, CA - for my 40th B-day, on my sister suggestion, I decided to undergo a mommy make over: rhinoplasty, breast implants, and forehead Botox injection. I live in Michigan and she lives in Los Angeles. she had a rhinoplasty done by another doctor but his quote came back quite high. she has been doing some filler injection with doctor Lee and was very pleased with the result, his experience and his bed side manner, his staff are very friendly. his quote came back very reasonable. I am Asian and had breast fed my kid for a while. I have to say that I am absolutely pleased with the result, my nose looks very natural and fit my face (he raised the bridge and narrowed the base), my breasts look fantastic and I have scars that are invisible (he went through the nipple). I had saline implant, under the muscle. I am still healing and swollen and I will see their real size only in a few months. for the nose, he used the cartilage of my ears to reshape the bridge. the Botox injection was quick, painless and no side effect (I was afraid I would get headaches from them). I highly recommend doctor Lee, he is an excellent doctor specialized in Asian features. he is also very kind,patient and listen well.