Show Only:
Rating
Source
Personnel
Procedure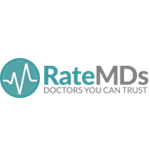 Review from Anonymous
-
Source: RateMDs
-
Feb 05, 2010
I went to see Dr. Lee because I looked tired and angry all the time. I wasn't sure if I just needed botox or surgery. He ended up doing a forehead lift and trimmed some of the muscles that cause that angry frown between the eyebrows. Now, I look alert and happy. THe recovery was hard at first. I was swollen and looked like the Michelin tire man's face. But after a few days, things got better really fast. I never had that "windblown" look, and no one can tell I had surgery. They just think I look really refreshed. I just tell people I had Botox, which I do, but I get it around the eyes for crow's feet. I'm very happy with my experience and my outcome. I highly recommend Dr. Lee.
Review from Anonymous
-
Source: Vitals
-
Feb 24, 2010
brow lift - I went to Dr. Lee thinking my eyes needed to be made larger. He said the culprit was my forehead, which had fallen over time, making my eyes appear smaller. I didn't know that was my problem. I am so glad I went to Dr. Lee because he didn't just give me what I asked for but thought about what I needed and explained it to me patiently. I look great now, if I say so myself. His nicely decorated office and friendly staff were plusses, too. I think I will go back for some work on the lower part of my face now--narrowing my jaw. He is such a wonderful doctor. He's artistic, talented, and really caring.
Review from Anonymous
-
Source: Vitals
-
Feb 26, 2010
Great Doc! - I had a brow lift done by Dr. Lee, and what a difference it has made in my life! I didnt even know what it was till I went to see him and he said that was what he recommended for me. It has totally changed the first impression I make on people, from a droopy-eyed and foreheaded person to one who is perky and full of life. Thanks, Dr.Lee, for a great job. And by the way, I love the dcor of your office and your nice staff. And you are a great, caring, talented doctor!
Review from J.
-
Source: RealSelf
-
Dec 14, 2011
Double Eyelid Surgery and Brow Lift - Beverly Hills, CA - I had thought about eyelid surgery for many years. Eventually, it got to a point where I couldn't even wear mascara because the upper eyelids had fallen down so much. I was still scared to go under the knife, though. A friend who had several procedures done by Dr. Lee over the years told me Dr. Lee was very talented. Since I thought her results were fantastic, I made an appointment. The reception area was inviting. Most of the staff was friendly, though one seemed a bit moody. Maybe she was having a bad day or something (because she was fine when I returned for my follow-up appointment), but that didn't help ease my jitters. However, shortly after I walked into Dr. Lee's office, I relaxed because Dr. Lee's demeanor was relaxed, and I guess that is catching. When I told him what about my eyes I was unhappy with, he explained it wasn't just that the eyelid had come down low but the entire forehead had. Apparently, that happens with age but many people just think pulling up the eyelids will solve the problem. Even though I had not bargained on getting additional surgery, I truly do not believe he was trying to sell me extra procedures. What he said made so much sense.So, I got a brow lift to lift up the eyes and eyelid surgery to get a nice crease. I did this just before a holiday break, so no one saw me bruised except my family. Now, the bruises are gone, and all that are left are two beautiful eyes.
Review from T.
-
Source: RealSelf
-
Nov 09, 2014
Asian Eyelid Revision with Endoscopic Brow Lift- life-changing makeover!!! - Beverly Hills, CA - He seemed like he was in a bit of a rush sometimes during interactions before the procedure and during the aftercare, but he did answer my questions and definitely knew what he was doing as my results from his work are outstanding!
Review from K.W.
-
Source: Yelp
-
Aug 30, 2015
Hi, I'm in my mid 30's and was starting to look tired. One eyebrow was lower and the other and I just looked really weird. Dr Lee fixed my forehead and it looks perfect. I feel 15 years younger and people cant believe I'm almost 40. I love how natural it looks. But most of all the impeccable service at Dr Lees. Highly recommend him to anyone who needs plastic surgery. There service is impeccable.
Review from K.
-
Source: RealSelf
-
Aug 30, 2015
Beautiful Outcome Natural Looking Forehead - Beverly Hills, CA - Just the best of the best
Review from K.
-
Source: RealSelf
-
Aug 30, 2015
My Rhinoplasty Done by Dr Lee Was Very Natural Looking - Beverly Hills, CA - Positive and very good at his work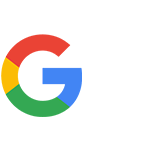 Review from J.Y.
-
Source: Google
-
Nov 22, 2015
Dr. Lee is phenominal not only does he have great plastic surgery skills he also has a very good bedside manners . I travel from Honolulu to have my Rhinoplasty and brow lift, hence my consultation is just via Skype . I trusted that Dr Lee after that first consult .
Review from D.
-
Source: RealSelf
-
Feb 17, 2018
Great Doctor. - Great bedside manner. I had a botched double eyelid surgery and he fixed it and made it look ALOT better.. although i still do wish he was able to get my eyelids higher and bigger... but maybe i'm just asking for too much? .. i'm hoping to maybe get an eyebrow lift to make my eyelids/eyes look bigger. Not sure if that would be a good option for me though.. :S i'm only 27. I also got...
Review from C.
-
Source: RealSelf
-
Aug 01, 2017
London to L.A - Dr Charles Lee - Facelift, Browlift, Upper and Lower Eyelids.... - My experience at his clinic in Beverly hills was excellent and I would recommend him anytime to everybody!
Review from O.B.
-
Source: Yelp
-
Feb 21, 2019
Dr lee is the number one in eyelid surgeries. I did my tease arch prior to the surgery and I can't be happier with the results. Very natural looking and beautiful. Angela and the front desk stuff are lovely as well will highly recommend him ! Omri
Review from Anonymous
-
Source: Vitals
-
Feb 05, 2011
I have been Dr.Lee's patient for six years for all my procedure, I had forehead lift, double eyelid surgery, rhinoplasty, cheek reduction, jaw shaving and genioplasty, also botox. All I can say is that my experience with Dr.Lee is amazing, my family loves him. I am a very picky patient, but he has always been there listen to my request and figure out what will make me look the best....and he make sure my recovery will be as comfortable as possible. I just can't say enough how professional and caring is him and also his crew is amazing too. before I found him, I have seen and talk to many plastic surgeon, and no one has made me and my family as comfortable and trusting as him ... With my 6 year of experience with him, I just can't say enough that how amazing is him ... Oh yeah, my result is beautiful, natural, just excellent, excellent... Love it and love it!!! And his pricing is very reasonable and with the best suggestion on what to take or use to help u make your recovery much easier. He will always be mine, my family and friend's choice as a plastic surgeon!!!!!! 🙂
Review from S.I.
-
Source: Yelp
-
Oct 16, 2016
Beverly Hills has so many drs to choose from but Dr Lee stands out for me with his phenomenal art of surgical improvement. I have seen him since 2004--2016 for eye lid, under eye fat removal, rhinoplasty, browlift, breast augmentation...I fell in love with my results and kept going back for more over the past 12 yrs. The impressive thing about Dr Lee is, my results look enhanced yet Beautifully Natural!! Which is the main key to great results---to not look ridiculously plastic. My recovery experience has been easy with minimal pain & bruising, thanks to dr lee's technique. The office staff are so helpful & kind. I'm just so grateful & lucky to have such a talented dr help me reach my goals!