Show Only:
Rating
Source
Personnel
Procedure
Review from B.T.
-
Source: Yelp
-
May 16, 2018
Dr. Lee is a wonderful doctor - very kind, honest, and good at what he does! He injected Dysport into my masseter muscles for TMJ and clenching and it was a great help! He is a thoughtful listener and equally thoughtful with his input. I really appreciated the whole experience! Additionally, Dr. Lee injected my lips with Juvederm and did such a beautiful job. I will certainly go back to see him again for this in the future. He is trustworthy, respectful, very skilled, and I also appreciated the time he took to answer all of my questions. I felt that I was in very good hands with him. Thank you to Dr. Lee and the entire team at Enhance!!
Review from Y.C.
-
Source: Yelp
-
Dec 13, 2019
I came in on an appointment to reduce my jaw muscle and to minimize my jaw clenching at night.  It was suite 350 on the third floor. After filling out the intake form, RN Susana assisted me. She was very informative and made me feel at ease. The whole process was super fast and no pain. Free 2hr parking garage around the corner, on Santa Monica Blvd and Bedford Drive.
Review from P.L.
-
Source: Yelp
-
Feb 01, 2014
I've been a patient of Dr. Lee for at least the past 5 years and he's always been great. I suffer from Bruxism (teeth grinding) which causes my jaw to be really sore and muscles on the side of my face enlarged. Dr. Lee uses Botox to minimize the muscles around my jaw and my teeth grinding has gone away since. It also keeps my face looking slim and jawline defined. I've consulted other clinics and doctors in the past and Dr. Lee has been the most professional and knowledgable BY FAR! Rest assure that he will be the one administering the injections unlike most other clinics and medical spas which are done by a nurse. I can always trust that I'll be in good hands with Dr. Lee.
Review from K.
-
Source: RealSelf
-
Oct 15, 2009
Botox in Jaw (For TMJ) Made My Face Look Slimmer - Dr. specializes in Asian types of plastic surgery, and this community is one which often wants to soften the jawline. Because of this, he does these botox injections in the jaw all the time. I think that is critical, because like any injectable - the skill of the injector will determine the success of the procedure.
Review from A.
-
Source: RealSelf
-
Apr 30, 2013
Love the Result of Botox for Jawline Reduction - Beverly Hills, CA - Dr. Lee is great.
Review from A.C.
-
Source: Yelp
-
Jan 21, 2014
First I want to start by saying I LOVE Dr. Lee. He is so sweet, professional, honest and down to earth. I had Botox in my jaw and filler in my chin. I am in love with the results. I now have a define beautiful chin. It's amazing how filler enhances the entire shape of the face. I was petrified to have surgery done on my face, and just taking to him eased all my worries. Dr. Lee made me feel so comfortable and answered all my questions. I look forward to my upper bleth and rhyno in a few weeks...I will update results!
Review from M.
-
Source: RealSelf
-
Jan 15, 2014
New Beautiful Chin- Non-surgical Treatment! - Beverly Hills, CA - Kind, gentle, professional and sweet.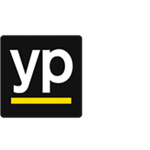 He is absolutely the expert of doing the Asian double eyelid surgery and Botox for jaw. I have been to other clinics as well but once I saw his sample pics and himself, I feel very confident with the surgery. Now it is been 6 days already and they look very nice. Let us wait to see the final result! Hope it will turn out nice!! : ).