Show Only:
Rating
Source
Personnel
Procedure
Review from J.L.
-
Source: Yelp
-
Aug 05, 2015
Just finished laser skin treatment and face feels right and fresh. Started with a thorough examination and analysis by Dr Lee followed by a discussion of treatment options. We opted for a phased approach starting with light laser and skin conditioning which will be followed by more intensive Fraxel laser. Dr Lee's expertise is evident and his sensitivity about time, comfort, and long lasting results is much appreciated
Review from C.S.
-
Source: Yelp
-
Sep 09, 2015
Dr. Lee is a great doctor! I have been seeing him for years for all my beauty touch ups! The office offers great, competitive pricing and many lunchtime procedures! One of the only offices I found that offers the new vaginal rejuvenation ThermiVa! I had a wonderful experience and result with this procedure!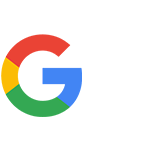 Review from C.C.
-
Source: Google
-
Apr 19, 2016
I had a wonderful experience with Dr. Lee's office. I came in for cool sculpting and I am already thrilled with the results and it has only been a couple weeks. I told all my friends to come and try it out! Sasha was very accommodating and let me know what was going on step by step. Felicia was very professional and friendly. The front desk (Laurie.) was such a sweet person. This was a great painless experience! A+.
Review from J.L.
-
Source: Yelp
-
Jun 29, 2016
Back for coolsculpting. Saved one 1 hour by treating both "love handles" at same.  Dr Lee and his staff are both professional and courteous.  He and his staff regularly checked on me to make sure I was comfortable. In fact today I came in without eating breakfast and was starving about half way through the coolsculpting.   Lori, the patient coordinator, came in and ... Wow, she split her own lunch and gave me half.  Not sure if this will happen to everyone but just an indication of the hospitality here.  It's the small things that make a big difference.
Review from C.B.
-
Source: Yelp
-
Aug 20, 2019
I did the vivace microneedling here with Susana and she was absolutely wonderful!! So kind and you can tell that she really knows what she's doing. I also received wonderful customer service from Elle. The prices here are also quite reasonable and the office setup is very nice and chic, highly recommend it!!
Review from S.D.
-
Source: Yelp
-
Dec 19, 2019
This review is for Susana! Terrific customer service. Very friendly and caring. Even though, I didn't see her for a year, I received a small free service for my birthday - no strings attached, no conditions. She didn't try to sell me any other services and when I asked about a more expensive procedure, she actually told me I didn't need it yet! At last, she didn't even ask me to write a review...which many other nurses these days do these days. I will be back. And side note: she is stunning!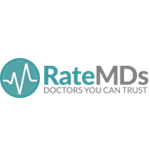 Review from Anonymous
-
Source: RateMDs
-
Nov 12, 2009
Outstanding results! I went to him initially for revision work and have never regretted it. Over the years, I've had chin implant, rhinoplasty, eyelid surgery, facial implant, breast augmentation, liposuction, buccal fat shaping. He is obviously an artist and the best in the field.--I have really done my research here. Just look at the results of other competitors--there is no comparison. It's a privilege to have access to such a talented surgeon. I hope he never retires!