Patient Resources
FINANCING
We accept cash, credit cards, and cashier's checks. Personal checks require payment 10 days prior to surgery.
Financing is available through CareCredit:
www.carecredit.com 1-800-677-0718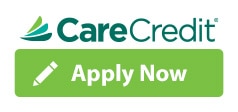 If you have decided to proceed with surgery, please follow the steps outlined below:
Please confirm a preferred date of surgery. If you are calling within the U.S., a phone call is usually easiest (310) 271-5954. You may also email a preferred date, and we can respond by email.
You may proceed with surgery without further health evaluation prior to surgery IF:

You do not have any significant medical problems AND
You are under age 40 AND
You are undergoing local anesthesia procedures such as eyelid surgery, chin surgery, one area liposuction, or nose surgery under local anesthesia.

If you have any medical problems or are age 40 or over, please let us know in advance. We may need to obtain a medical clearance prior to surgery. In such cases, we normally obtain a CBC and an EKG and a medical clearance. You may have your doctor fill out the preoperative clearance form and fax it back to us.If you wish, you may come to our clinic and we can refer you to a physician and have these studies performed near our office. However, you will need to stay an extra day in the area and there is a possibility that you may not obtain clearance in a timely manner.
You must not take any pain reliever for two weeks prior to surgery. This includes aspirin, ibuprofen (Advil, Motrin), Midol, etc. The only pain reliever you may take is Tylenol. You should also discontinue any herbal medications or other over the counter medications. If you are currently taking these or other medications under a physician's recommendation, please let us know so we can determine it they will not interfere with surgery. In most cases, you should continue your other usual medications (blood pressure medications, diabetes medications).
You must be certain that you are not pregnant and you must not have a urinary tract infection at the time of surgery.
INSURANCE
For some surgeries that are covered by insurance, Dr. Charles Lee is an out-of-network provider and accepts PPO plans. Please check with our office to determine eligibility.