CoolSculpting®
Non-surgical Fat Removal
Are you tired of trying to hide deposits of unwanted fat? Is your diet and exercise routine failing to rid you of those last few pounds of stubborn weight? If you are looking for a proven fat reduction technique that won't inconvenience your lifestyle, then CoolSculpting® is the procedure for you. FDA approved for fat reduction, CoolSculpting® targets the common areas of fat accumulation without using anesthesia or incisions.
Areas Treated With CoolSculpting®
---
Face
Fatty deposits in the submental area and along the jawline can create a rounder, fuller appearance. New CoolSculpting® attachments allow us to reduce these smaller, more localized areas of fat accumulation. Treating submental fat can provide you with a slimmer facial shape.
Upper Body
If you are prone to fat accumulation along the arms or upper back, you may struggle to eliminate this stubborn body fat. CoolSculpting® can be utilized to improve the contours of the upper body by producing slimmer, more toned arms and improving back definition.
Lower Body
Many people turn to CoolSculpting® to restore definition to their lower body. CoolSculpting® is ideal for treating the abdomen, flanks, and thighs. By opting for CoolSculpting® to eliminate fat in these hard-to-treat areas, you can finally achieve the body shape you've always wanted.
The CoolSculpting® Procedure
---
Candidates

Should be in good physical health and have realistic expectations of their results.
Should be within 20 to 30 pounds of their goal weight; CoolSculpting® isn't designed for significant fat reduction.
Should have good skin elasticity; CoolSculpting® will not treat sagging skin.
Should set aside adequate time before a major event to undergo any CoolSculpting® procedures to achieve the best results possible.

The CoolSculpting® Process

CoolSculpting® uses patented cooling technology to target fat cells.
The CoolSculpting® device delivers targeted cooling to the fat cells underneath the skin.
The treated fat cells freeze and die.
Over a period of three weeks, the body naturally eliminates the dead cells, leaving a more sculpted contour.

Number of Treatments

CoolSculpting® achieves the best results when a series of treatments is performed.
Most patients require anywhere from 2 to 5 treatments to yield their ideal results.
CoolSculpting® sessions should be spaced 6 to 8 weeks apart, providing each treatment enough time to take effect.
Each CoolSculpting® session lasts between 35 and 45 minutes depending on the size of the treatment area.
Are CoolSculpting® results permanent?

Once the frozen fat cells are processed out of the body, they are gone for good. However, new fat cells can form. A healthy diet and adequate exercise will help you maintain the quality of your results.

Is CoolSculpting® safe?

CoolSculpting® is a non-surgical, non-invasive, FDA-approved treatment. There are very few risks and side effects associated with the procedure, which may include tugging, mild pinching, intense cold, aching, or cramping. Temporary redness, swelling, or bruising may also occur.

What are my options if I am over 30 pounds overweight?

Since CoolSculpting® is not a weight loss procedure, patients who are not within 30 pounds of their goal weight will not achieve the results they desire. If you are within 50 pounds, liposuction may be an excellent fat reduction alternative.

When will I see my results?

CoolSculpting® results develop over time. You should start to see changes as early as three weeks following treatment, and more dramatic results should become visible within two months. Recovery
The best benefit of CoolSculpting® is that there is no downtime. You can immediately resume the activities you love. You can go back to work, exercise, or go shopping right after your treatment. Any post-treatment discomfort is minimal and shouldn't impede your daily routine. Scars
CoolSculpting® doesn't require any incisions to reduce the appearance of your fat. This means there will be no unsightly scars following your treatment. Cost
The cost of CoolSculpting® varies depending on the number and size of your treatment areas. Multiple treatments are often needed to achieve your ideal results. Schedule a consultation today to discuss your options. Pain
You will feel an intense cold sensation for several minutes, but it dissipates quickly. You might experience a mild suction feeling, but the treatment area typically becomes numb within the first 10 minutes of treatment. Most people can engage in sedentary activities like reading or watching videos during their CoolSculpting® procedure.
Before & After Photos
---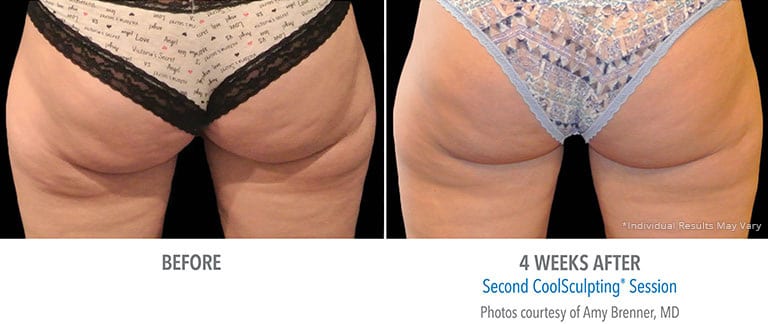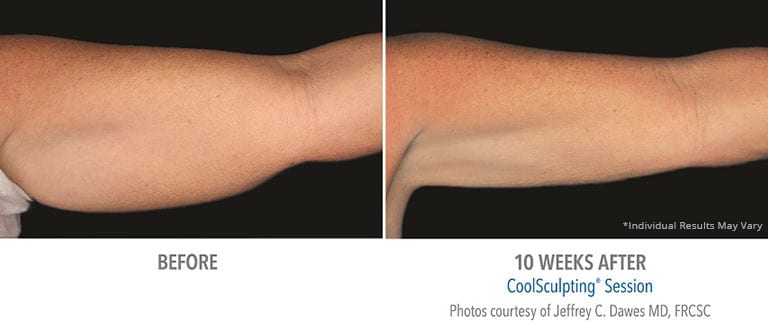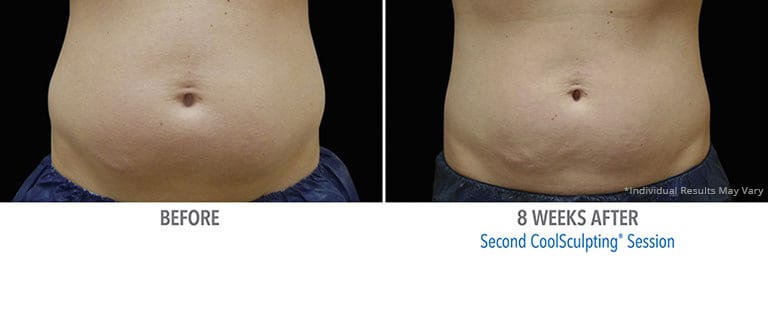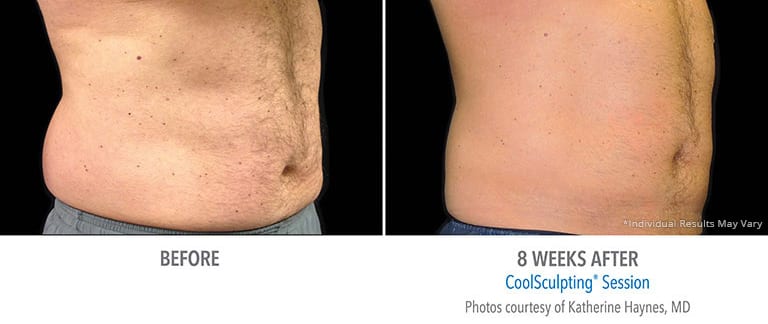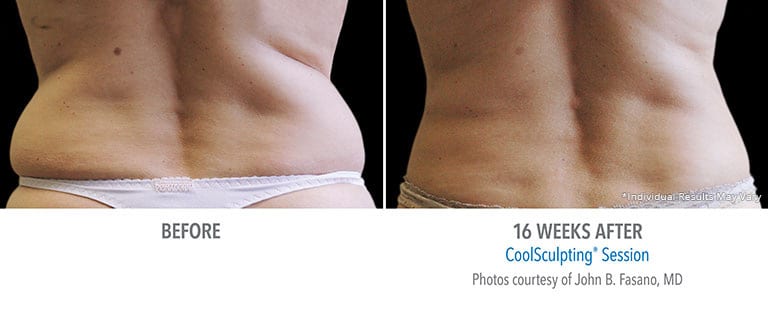 Patient Testimonials
---
Dr. Lee and his staff are both professional and courteous. He and his staff regularly checked on me to make sure I was comfortable. In fact today I came in without eating breakfast and was starving about halfway through the coolsculpting. Lori, the patient coordinator, came in and … Wow, she split her own lunch and gave me half. Not sure if this will happen to everyone but just an indication of the hospitality here…..
For anyone contemplating getting the Coolsculpting procedure done I would highly recommend to visit Dr. Charles Lee's medical office. I had the Coolsculpting procedure done here yesterday and was thoroughly impressed by everyone's professionalism and experience. The office is impeccably high-end and from what I could tell, they utilize the most advanced and updated medical equipment…
I had a wonderful experience with Dr. Lee's office. I came in for cool sculpting and I am already thrilled with the results and it has only been a couple weeks. I told all my friends to come and try it out! Sasha was very accommodating and let me know what was going on step by step. Felicia was very professional and friendly. The front desk (Laurie.) was such a sweet person. This was a great painless experience! A+….