Blog: 5 Things to Know Before Picking a Surgeon for Your Asian Cosmetic Surgery
3 Min Read: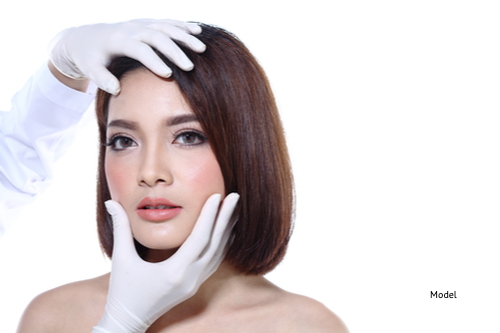 Picking the right surgeon is the first step to getting the plastic surgery results that you've always desired. Research is a critical element in this process, and once you have an idea of what surgery you want, learning about your surgeon is the next step.
Here are five of the most important things to look into before you pick your plastic surgeon.
1. Is Your Surgeon Board Certified?
Board certification matters.
A board-certified plastic surgeon (certified by the American Board of Plastic Surgery) demonstrates the highest level of training, practice, and commitment to providing quality cosmetic and reconstructive results to their patients. These surgeons have completed years of schooling and residency training in medicine and plastic surgery and are monitored continuously in technique, knowledge, and ethics. Dr. Charles S. Lee is certified by both the American Board of Plastic Surgery and the American Board of Head and Neck Surgery.
2. Has Your Surgeon Set Clear Expectations About Your Surgery?
Once you know which procedure you are interested in, take some time to look at the results and reviews of the surgeon you are considering. How do you like their before and after photos? How do past patients talk about their experience?
Every surgeon has their own style, and as there are limitations to every procedure, the better you understand these limitations, the better you can know what to expect from your procedure.
3. What Should You Ask During a Plastic Surgery Consultation?
There are a lot of things to learn before going into your surgery. Luckily, your consultation is specifically designed for you to get the answers you need. During your consultation, you may want to consider asking your surgeon about:
The risks and complications associated with your procedure
The limitations of your chosen procedure
How to prepare for your procedure
Be sure to share any concerns or health conditions you may have so that your surgeon can advise you on the best course of treatment.
4. Does Your Surgeon Offer Any Patient Resources?
Some surgeons put extra effort into helping their patients feel comfortable before, during, and after their procedure. Whether you are traveling to Beverly Hills for your surgery or are located near the Los Angeles area, you should be aware of all patient resources offered by your surgeon, including aftercare services and financing options. Learning what your surgeon provides allows you to get the most out of your experience.
5. Does Your Surgeon Specialize in the Procedures You Want?
Ethnic cosmetic surgery is an incredibly specialized area of plastic surgery that cannot be performed by any surgeon. For optimal Asian cosmetic surgery results, you will need to find a surgeon that has a comprehensive knowledge of Asian aesthetics and an understanding of how to modify traditional techniques to highlight and contour Asian features.
About Dr. Lee
Dr. Charles Lee is a board-certified plastic surgeon that specializes in surgery of the nose, eyes, and the surrounding facial structures. With a passion for preserving and refining Asian features, Dr. Lee has gone through extensive training to perfect his craft and seeks to provide high-quality results for all of his patients.
Want to Learn More About Asian Cosmetic Surgery?
If you are interested in finding a great surgeon for your Asian cosmetic surgery and would like to learn more about your options near Beverly Hills, please contact Dr. Charles Lee by calling 310-271-5954 or fill out this contact form.