Blog: Brow Lifts
Many men and women wish to improve their facial appearance through plastic surgery because of a lack of volume, sagging skin, wrinkles, or other signs of aging.
While some people do not suffer from sagging skin that occurs around the jaw and neck area, they may still wish to correct other issues that form around their face. An endoscopic brow lift procedure can help patients achieve an attractive and younger appearance that will make them look and feel good.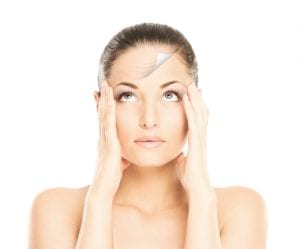 Brow Lift Procedure
By the time we reach the age of 30, we may begin to experience excess skin forming around the upper eyelids. This is often caused by sagging of the eyebrows and forehead in addition to excess upper lid skin. This is particularly common in younger patients who have gone through pregnancy, due to the laxity caused by hormones related to childbirth. Patients who wish to correct any form of drooping brows and sagging skin above the eyes may do so with a brow lift procedure. This surgery will create a brighter and more youthful appearance by removing the excess skin off of the upper lid and also repositioning the low brows that cause patients to appear angry or older than they are. The frown muscles are also removed as part of the brow lift procedure, resulting in a youthful, rested appearance.
Brow lift procedures require three to five incisions between 1 and 2 inches wide along the scalp. This ensures your surgeon will have proper access to the brows via a small camera. Once the procedure is performed, your brows will be elevated and restored to their naturally arched appearance.
For more information about brow lift procedures and to schedule your consultation, please call Dr. Charles Lee at 310-271-5954.