Blog: Freeze Your Fat With CoolSculpting®

When it comes to body contouring, diet and exercise can only go so far. Some stubborn fat deposits will only go away with a more effective treatment. While many methods claim to be able to eliminate stubborn fat, there's only one FDA-approved procedure that can freeze away stubborn fat. CoolSculpting® uses controlled, targeted cooling to freeze the body fat that resists diet and exercise so that you can have the body shape you desire.
The CoolSculpting® Procedure
The CoolSculpting® procedure is unlike any other treatment for fat removal. To begin, staff trained by the manufacturer of the machine will place the CoolSculpting® applicator on your target area. While protecting the skin, the device will freeze and destroy the fat cells in the area. Fat cells freeze at a higher temperature than other body tissues, which means that no other tissues will be harmed. These frozen, crystallized fat cells will be flushed out of the body through natural body processes over the following four to six months. Patients can undergo treatment for multiple areas of the body on the same day. One treatment or multiple treatment sessions can be performed to produce the desired results. Each treatment session is relaxing; many patients will read or even nap during the procedure. With a single non-surgical treatment and no downtime, you can have a more sculpted body with preliminary results visible as early as three weeks after treatment. The final results can be seen by four to six months after treatment.
The Advantages of CoolSculpting®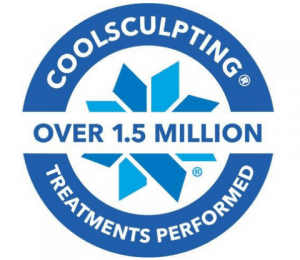 CoolSculpting® treats stubborn fat deposits for those who are near or at their ideal body weight but are unable to minimize their target areas with diet and exercise. Diet and exercise can be grueling and unpleasant, and sometimes even the most rigorous routine won't produce your desired results. The CoolSculpting® procedure is relaxing and simple, and it produces noticeable results in just a few months. CoolSculpting® can eliminate fat from the abdomen, hips, flanks, thighs, and lower back to improve your body contour wherever you need it. As a non-surgical treatment, CoolSculpting® offers the distinct advantages of no anesthesia, no operating room fees, no downtime, and no scars. Patients can receive a completely customized treatment plan for permanent fat removal and long-lasting results with CoolSculpting®.
Slim your body and improve your contours by scheduling your CoolSculpting® consultation with board-certified plastic surgeon Dr. Charles Lee. Call (310) 231-6811 or fill out our online contact form to book your appointment today.