Blog: The Importance of Selecting a Board-Certified Plastic Surgeon
When you are curious about undergoing a surgical procedure, you may begin to research the procedure you have in mind. At some point on your journey, you may decide that you would like to have this procedure performed. But how do you know who the best surgeon for your situation will be? Choosing a skilled, experienced surgeon who is board–certified will ensure that your surgery is conducted in a safe environment and you achieve the results you desire. For Asian patients, it is even more important to research your surgeon prior to your procedure, as there are specialized techniques that will preserve your ethnic characteristics and reduce the risk of dissatisfaction and revision operations.
How to Choose Your Plastic Surgeon
The most important aspects you should seek in a plastic surgeon are:
Certified by the American Board of Plastic Surgeons

Experience performing the surgery you wish to have, preferably with additional fellowship training in aesthetic surgery.
Viewing a surgeon's before and after photos can also help you make your decision. You want to make sure that you see the results of other patients who have undergone the procedure you're considering.
Setting Priorities
Once you decide that you want to undergo cosmetic surgery, the price should not be your first priority. Pricing varies depending on the location and skill of the surgeon. While it is possible to find a surgeon willing to complete your procedure for a discounted rate, your results should be your main focus; otherwise, you may risk your safety, recovery, and overall outcome. Plastic surgery is meant to improve concerns about your body and provide a boost to your self-confidence, which means that optimal results will require a skilled, experienced surgeon that will likely cost more money but save you from unnecessary revision surgeries or complications.
Dr. Lee's Qualifications
Dr. Charles S. Lee specializes in nose, eyelid, midface, brow, and facial bone restructuring procedures, particularly for Asian patients. He has performed over 4,000 eyelid procedures, 2,000 rhinoplasties, and hundreds of facial bone procedures, such as cheek and jaw reductions or implants. With extensive experience in facial procedures, Dr. Lee is familiar with Asian surgeries and takes care to preserve ethnic characteristics. His list of certifications and associations include:
American Board of Otolaryngology – Head and Neck Surgery

American Board of Plastic Surgery

American Medical Association

American Society for Aesthetic Plastic Surgery (ASAPS)

American Society of Plastic Surgeons (ASPS)

Clinical Professor in Plastic Surgery, Seoul National University (Bundang Hospital)

Los Angeles Society of Plastic Surgeons

Los Angeles County Medical Association

Ralph Millard Society
Education
Dr. Lee was a teaching fellow for Robert Flowers Oculoplastic and Aesthetic Surgery, Honolulu, Hawaii as well as Ralph Millard (University of Miami) and the American College of Surgeons (FACS). His medical schooling occurred at Washington University in St. Louis. Dr. Lee's photo gallery includes various procedures performed that resulted in happy patients.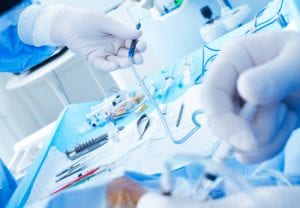 To learn more about Dr. Lee and the procedures offered, please call our office today at (310) 271-5954 or fill out our online contact form.