Blog: The Many Benefits of Laser Resurfacing
Resurfacing your skin through laser methods can significantly reduce the signs of aging and address several other skin imperfections. Skin can be renewed with laser technology, especially with the Cynosure® Icon™ laser that can be used for all skin types and pigmentations.
Many people are not aware that lasers can also be used to treat a variety of different skin concerns, including the following:
Acne scarring

Birthmarks

Complexion color (uneven skin tones, yellowing, or grayness)

Enlarged oil glands on the nose

Excess hair

Liver spots

Scars and stretch marks

Sun damage

Varicose (spider) veins

Wrinkles and fine lines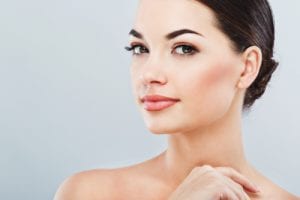 What Is Laser Resurfacing?
A minimally abrasive, focused laser beam of light is concentrated on targeted areas of the skin to remove damage and blemishes one layer of the skin at a time. Outer layers (epidermis) are expelled, which leaves the inner layers (dermis) to be treated directly. This process promotes collagen production, leading to firmer, smoother skin growth throughout the healing process for improved skin texture and tightness. Treatments are typically completed on an outpatient basis, and they take between 30 minutes and two hours to complete depending on the degree of resurfacing and which techniques are utilized.
Most patients see satisfying results after their first treatment, while others require more than one visit to accomplish their desired outcome. Dr. Lee can discuss your options and recommend a treatment plan during your consultation.
Maintaining Your Results
Your results can be long lasting as long as the proper steps to preserve your refreshed skin are followed after your treatment session. Some tips for keeping your rejuvenated skin looking and feeling healthy are to:
Avoid sun exposure as much as possible.

Liberally apply sunscreen every day, regardless of weather.

Use ice packs for reducing redness, swelling, and irritation. These symptoms typically reduce after a few days and can last up to one month with sensitive skin.

Elevate your head with additional pillows.

Reduce or eliminate tobacco product usage.

Eat a diet containing plenty of vitamins and nutrients.

Drink plenty of water to stay hydrated and cleanse your skin from the inside out.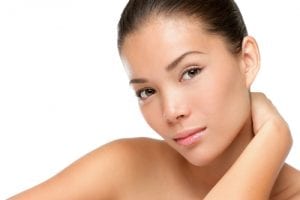 Undergoing laser resurfacing can dramatically reduce the signs of aging, regenerate your skin cells, and offer many other benefits that can boost your confidence. Whether your issues are from acne scars, sun damage, or increased skin laxity, you may be an ideal candidate if you are bothered by any of these listed items.
Feel comfortable in your skin again by scheduling a consultation today. Our office can be reached by calling (310) 271-5954.