Rhinoplasty
Asian Rhinoplasty
Rhinoplasty, or nose surgery, should be customized to produce the best results for each patient. Due to ethnic differences, rhinoplasty cannot be approached in the same way for Asian patients as it is for Caucasian patients. Dr. Charles Lee is a board-certified plastic surgeon who has performed over 2,000 rhinoplasty procedures to help patients who want to improve the appearance of their noses. As a specialist in Asian cosmetic surgery, Dr. Lee uses Asian rhinoplasty to adjust the nose so that it flatters the Asian face in its natural beauty. Typically, Asian rhinoplasty involves making the nose larger so that it is well-balanced with the other facial features.
Benefits of Asian Rhinoplasty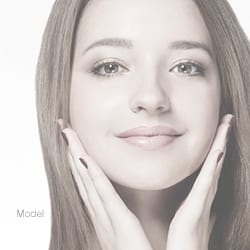 Natural-Looking Results
Many of the changes that a typical rhinoplasty surgeon would make to a Caucasian nose are not ethnically compatible with the Asian face. Dr. Lee uses his experience and expertise as an Asian rhinoplasty surgeon to improve the appearance of the nose in such a way that it looks balanced and natural with the rest of the Asian facial features.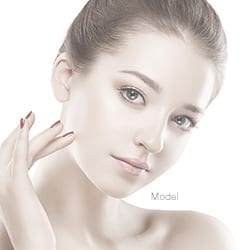 Improved Nasal Appearance
Asian rhinoplasty can improve the appearance of the nose so that it looks more attractive and beautiful. Some of the ways in which rhinoplasty can improve the appearance of your nose include:
Balanced width
Built-up nasal bridge
Improved nasal definition
Reinforced nasal tip
Adjusted nostril width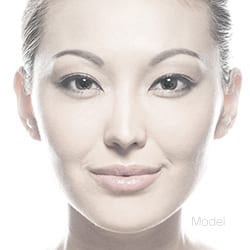 Better Facial Balance
It is common for Asian noses to be too wide or to lack sufficient projection. Asian rhinoplasty can restructure the nose and reinforce the bridge, tip, and nasal definition. As a result, the nose will blend well with the face, and all the facial features will be harmoniously balanced.
What Do You Desire?
---
Strong Nasal Bridge
Many Asian noses have a flat nasal bridge. Dr. Lee uses all-natural tissue to build up the nasal bridge so that it is strong and defined. For patients who request or require more dramatic changes to their nose, Dr. Lee may use a small amount of rib cartilage to reinforce the nasal bridge.
More Prominent Nose
To balance the width of the Asian face, Asian rhinoplasty can enlarge the nose. Dr. Lee will restructure the nose to lengthen it so that it appears more balanced and proportionate to the eyes, cheeks, and mouth.
Improved Nasal Tip
If the cartilage of the nasal tip is weak, it can be reinforced with tissue from the nasal septum. Dr. Lee may also consider using tissue from the back of the ear to improve the nasal tip. The ear will return to its normal shape within a few days after the procedure. For more dramatic changes, larger amounts of cartilage may need to be obtained from the rib using a small incision.
Narrower Nostrils
In reinforcing the tip of the nose with Asian rhinoplasty, there is a slight narrowing effect of the nostrils. If more narrowing is desired, Dr. Lee can surgically alter the shape of the nostrils to be more aesthetically pleasing.
Correct a Deformity or Injury
Nasal deformities or injuries can be treated with rhinoplasty. Dr. Lee can perform the appropriate surgical techniques to restore a balanced, natural, and attractive-looking nose that is free of signs of deformity or injury.
Concerns
Recovery
A splint will be attached to your nose for about one week after your rhinoplasty procedure. Shortly after the splint has been removed, you should be able to resume light daily activities and return to work. Any tenderness or bruising should fade away within three weeks. Some swelling may be detectable for up to three months after your procedure.
Scars
Much of Dr. Lee's rhinoplasty techniques allow him to avoid scarring. Depending on how much correction is needed, a slight incision may be necessary in an inconspicuous location at the base of the column of tissue between the nostrils. Over time, this scar will fade. If cartilage was grafted from the ear, the scar will be hidden behind the ear. Any scarring from rib grafts will be short – just one to one and a half inches – and will fade with time.
Cost
The cost of  rhinoplasty or Asian rhinoplasty with specialist Dr. Charles Lee will vary from patient to patient depending on their corrective needs and whether cartilage grafts from the ear or rib will be needed. You will be provided with a price quote at your consultation with Dr. Lee.
Pain
Our physician-anesthesiologist will provide you with anesthesia so that you are entirely comfortable during the procedure. Some tenderness, bruising, and swelling are to be expected after the procedure is over, but pain medications can help you manage your discomfort until these side effects wear off.
Frequently Asked Questions
Where is the procedure performed?

Rhinoplasty surgery with Dr. Lee is generally performed in our state-certified operating room.

What kind of anesthesia is used?

In most cases, we will use general anesthesia for your rhinoplasty. If you strongly prefer IV sedation, we will usually be able to accommodate you. Your anesthesia will be administered by our board-certified physician-anesthesiologist to provide you with the highest level of care.

When is it necessary to use a rib graft in Asian rhinoplasty?

Dr. Lee may use rib cartilage for patients who request or require a dramatic change to their nose. To acquire the graft, Dr. Lee will make a one to one and a half inch incision beneath the breast fold. This step adds 30 minutes to the length of the procedure. Alternatively, donated cartilage from a tissue bank can be used. In many cases, septal cartilage is sufficient for accomplishing the goals of rhinoplasty.

What are some common errors seen in Asian rhinoplasty?

Some common reasons exist as to why patients come for revision rhinoplasty. For example, a surgeon may surgically narrow the nostrils (creating a pasted-on appearance), use an implant on the tip (which can shift and become visible), or unnecessarily break the nasal bones (which can lead to uneven bone position or an unnatural flow to the nasal contour). In particular, the nasal bridge and nasal tip are often mistreated when it comes to Asian noses and rhinoplasty.

In an effort to reinforce the nasal bridge, sometimes it is made overly large. An Asian nasal bridge begins around the level of the eyelashes or lower and has a slight break between the forehead and the start of the bridge. If surgeons ignore this essential physical characteristic, the result is more of a Greek nose. This looks unbalanced and unnatural on an Asian face.

Another common mistake is to remove cartilage from the nasal tip in an attempt to make it more narrow. A weak nasal tip in an Asian nose is usually not the result of excess cartilage (as with Caucasian noses) but rather is a sign that the cartilage itself is weak. Removing cartilage or using sutures to fold the tip into the appropriate shape will ultimately fail. Instead, the tip should be buttressed with additional cartilage from the septum or from the ear to reinforce and project the nasal tip upward, like propping up a tent.

What are the advantages to using all natural tissue in Asian rhinoplasty?

Some bodies do not respond well to silicone, Gortex, and other foreign body implants. Recent advances in Asian rhinoplasty allow Dr. Lee to build up the nasal bridge and tip without having to use foreign substances. Therefore, there is little risk of implant rejection. Rib grafts are occasionally necessary to build up the nasal bridge, but in many cases, Dr. Lee can successfully use natural septal or ear cartilage to build up the nose.

When will I see the final results after my procedure?

The final results of rhinoplasty can take several months to one year to reveal themselves. Over this time, you will observe slight changes and improvements as your nasal tissues heal and settle into their refined shape and position.
Patient Testimonials
---
Review from E.I. – Source: Yelp
Dr. Lee is a god sent gift! I wish I could give more than 5 stars! He has the most amazing talent and super nice and professional Staff. He pays attention to detail and is just outstanding as a surgeon. He is very honest and knowledgable. His staff are super caring and amazing. I had him as my surgeon for my rhinoplasty and I couldn't be happier.
Review from J. – Source: RealSelf
Nose Implant with my Own Cartilage – Beverly Hills, CA – I did a lot of research and decided he was the best for Asian face work. He and his staff were caring about my comfort throughout the process.
Read More
Review from K. – Source: RealSelf
My Rhinoplasty Done by Dr Lee Was Very Natural Looking – Beverly Hills, CA – Positive and very good at his work – – Before my operation, my nose was flat. I was concerned because I saw several of my friends do there rhinoplastic surgery elsewhere and they got it cheap, but you could immediately see that they had a piece of plastic underneath their nose.