Blog: Breast augmentation using saline implants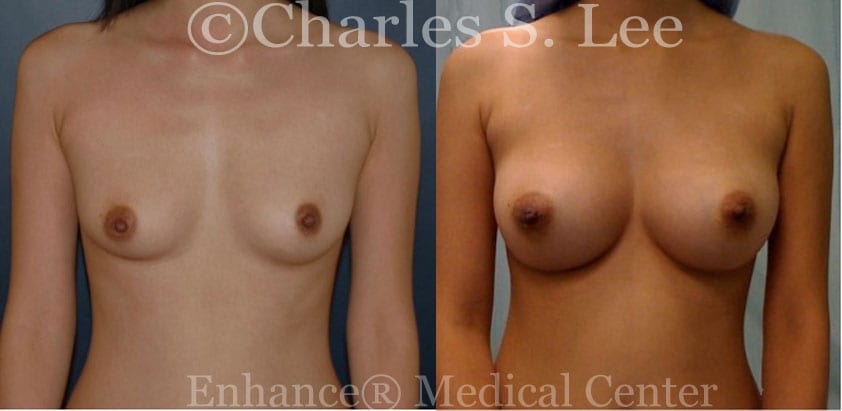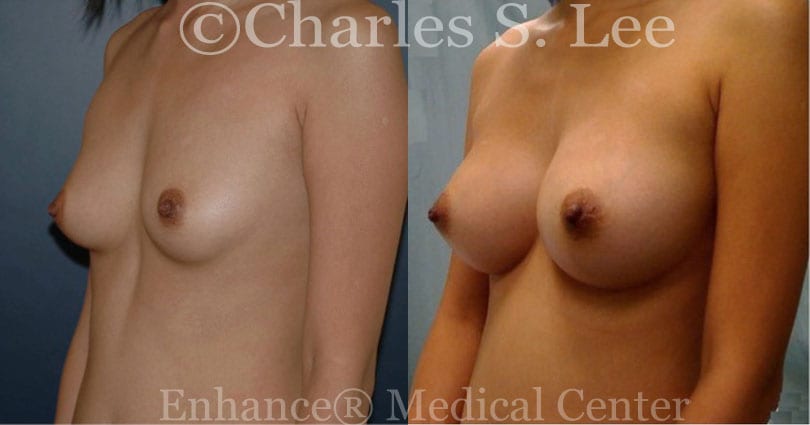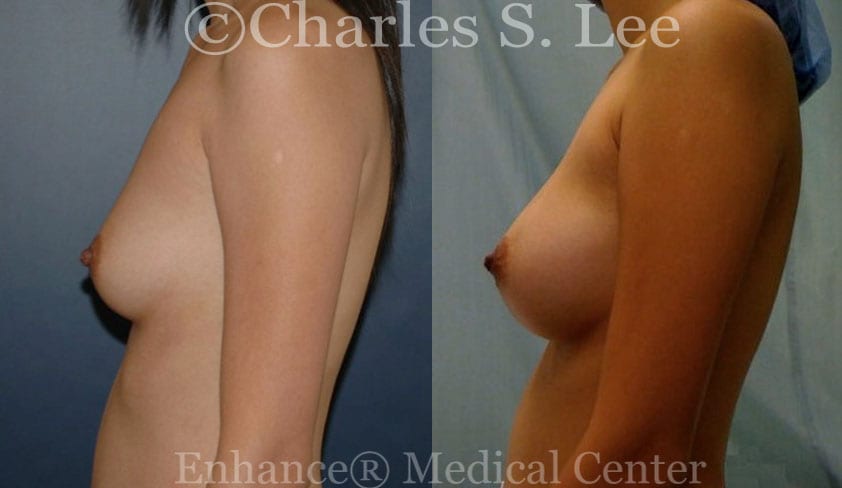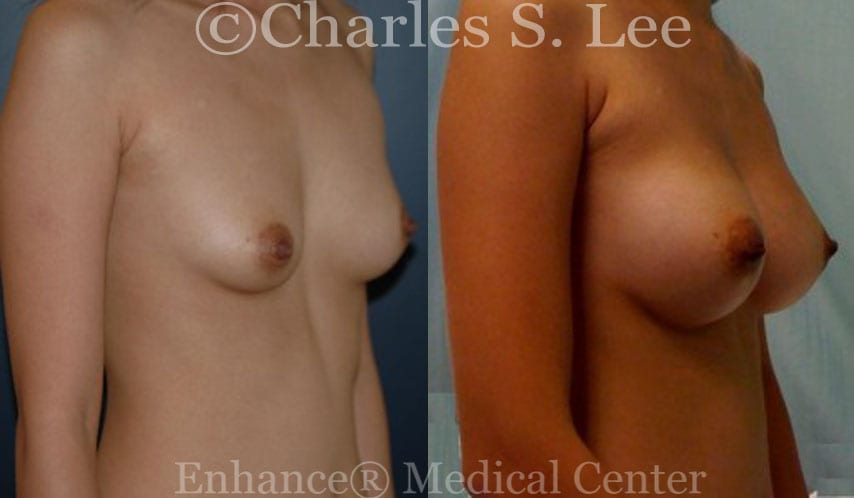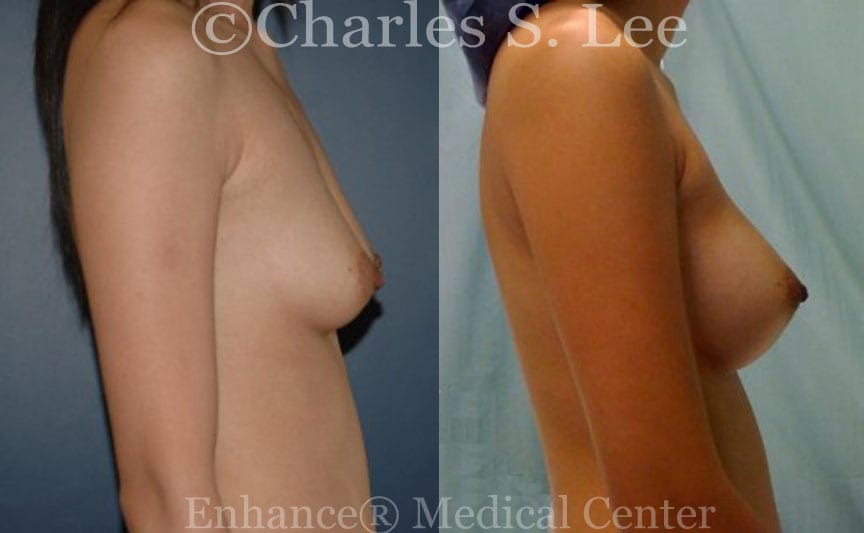 30 year old woman. Height 5'4, 34 A bra cup size. She received saline implants placed under the muscle using a perithelial incision (around the NIPPLE rather than the areola). Implant used: saline, moderate plus 270cc smooth round saline implants. At one year after surgery the implants remain extremely soft and the scar is imperceptible.
In patients with olive colored complexion, the usual incision can leave a perceptible scar. Incisions made in the most common location for breast surgery, around the areola (where the colored portion of the breast skin meets the normal skin) often leads to noticeable scarring. For that reason alternative incisions are frequently sought. The armpit incision is popular, but the drawback is that the cavity is difficult to create precisely, especially with respect to placing the implants closely together. The belly button incision is also popular, and is relatively recent as an approach. We prefer the perithelial, or nipple incision, due to its closeness to the area of surgery.
The most common complication after breast surgery is capsule formation, i.e. that the breasts get hard. The national statistic on this is approximately 10-15 of patients require resurgery related to the implants getting hard or poor positioning. Capsule formation is not well understood, but can be thought of as the body's attempt to reject a foreign body. Bacterial contamination or blood surrounding the implants are thought of as the most likely causes of this phenomenon.
In our practice, we use drains (plastic tubing) for a few days to suction the blood away from the implants. In addition, we encourage patients to massage the implants beginning a week after surgery.
Pain due to surgery is generally not as common as in the past. We use nerve blocks and infuse anesthetics around the implant  during and after surgery to minimize discomfort. It is not unusual to have our patients requiring nothing more than plain tylenol after surgery.